Buyer Apps
ONDC Buyer Apps are applications that will interact with the buyers i.e., the demand side of any transaction, where the transaction originates on the ONDC network. These can include different types of applications including User Experience (UX) based applications, voice assistants, chat-bots, etc. depicting the demand layer for the good or service.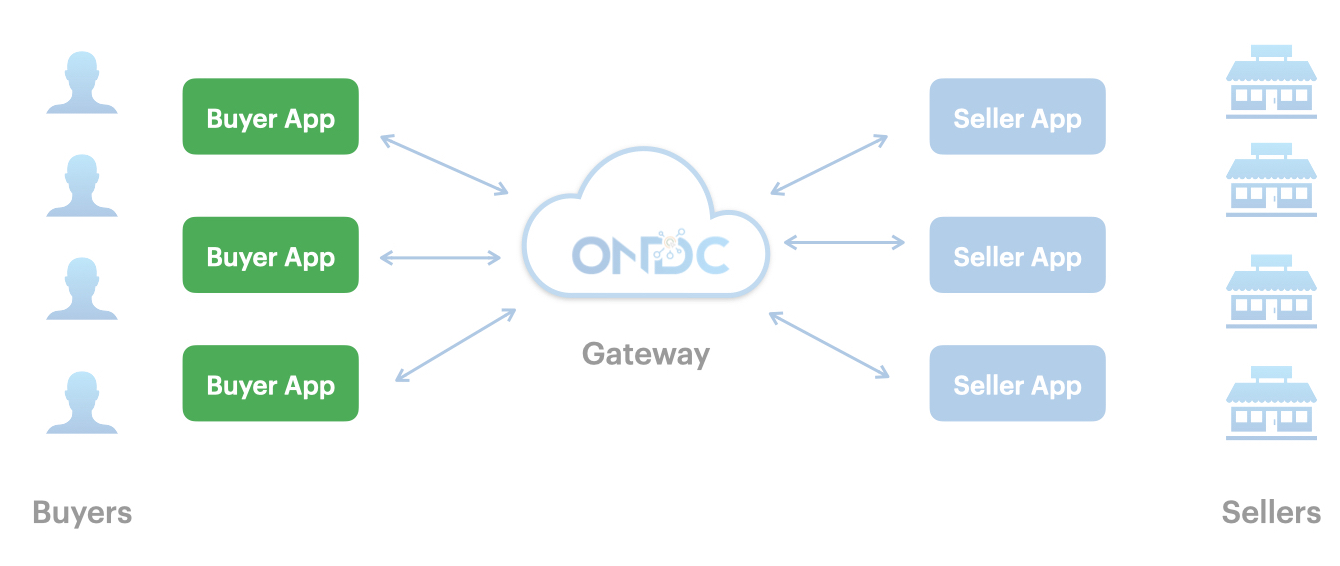 Buyer App Functionalities
Provide Interface to buyers to discover and buy goods/services. The interface could be anything e.g. Mobile App, Mobile Web/PWA, Web App, or a WatchOS.
Buyer App can also be headless i.e. it can offer the functionality through APIs without providing a UI/UX.
Buyer App collects payment from the buyer. It can do it on its own or collect on behalf of seller app/seller. For more details read ONDC Payment Flow.
Give buyers an option to manage their orders, track the order status, return or cancel the orders
Allow buyers to send queries to the seller
Allow buyers to rate sellers based on the service they provide.
Example Buyer Apps