How to avail SIDBI Credits
SIDBI is celebrating its 33rd foundation day, and as part of the celebrations, SIDBI has provided all employees with credits to purchase products from weavers, artisans, nano & micro enterprises onboarded on ONDC by SIDBI via Mystore.
This topic is to guide SIDBI employees who have SIDBI credits in their Mystore account and wants to avail that to make purchase.
In order for avail credits, you must follow these steps.
1. Go to SIDBI sellers deep link on Mystore
https://www.mystore.in/collection/sidbi
2. You will be prompted to select your location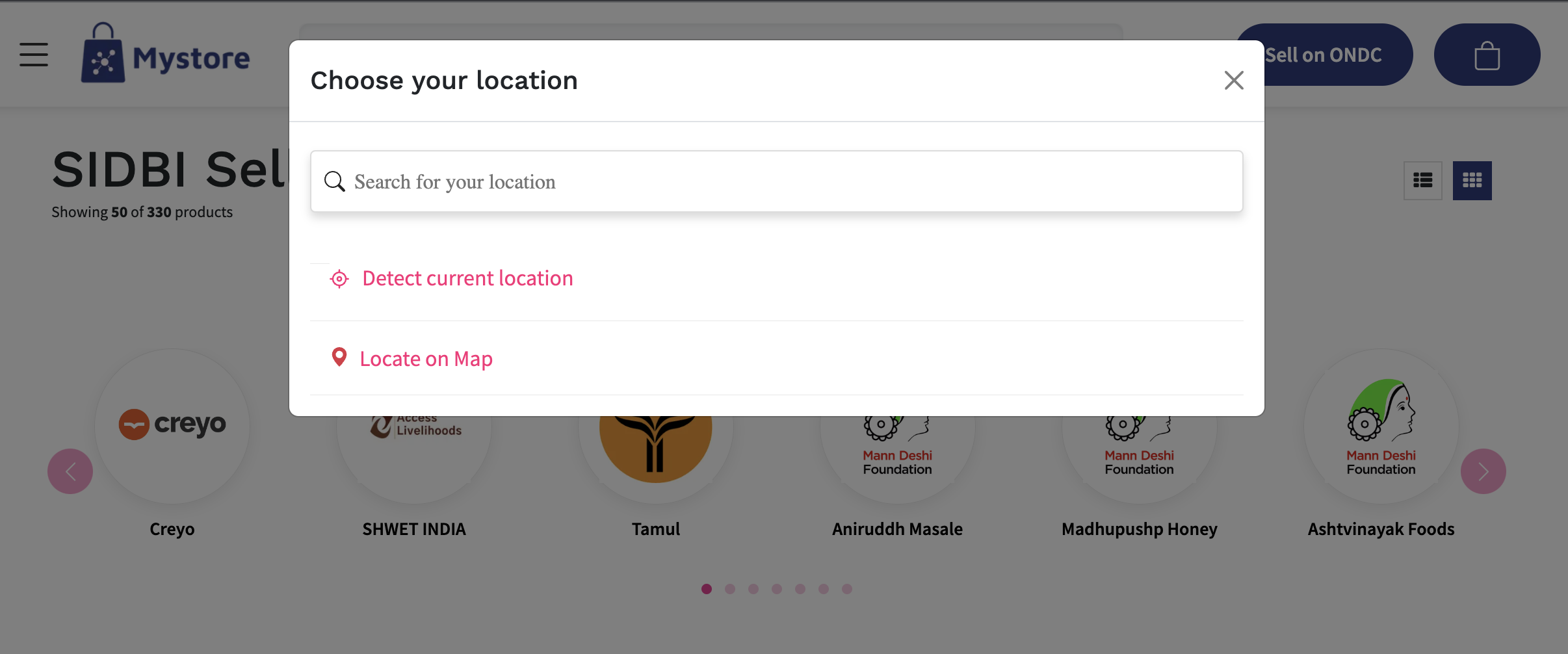 3. Click on Menu in top left to login to Mystore using your registered phone number and OTP. The credits are assigned to only to authorised phone numbers so please make sure you use the same phone number that is on records with SIDBI.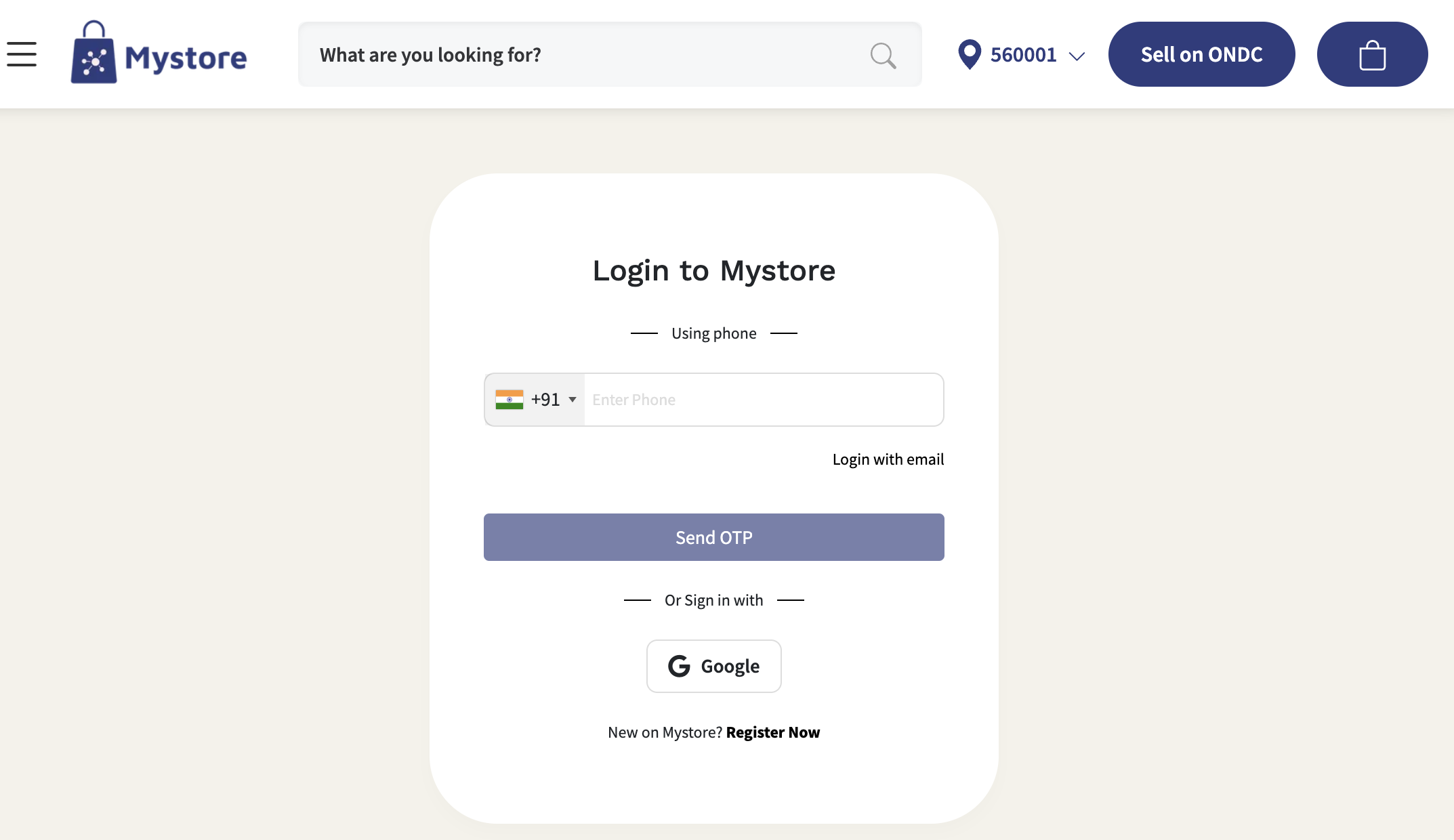 4. You can check the credits in your wallet.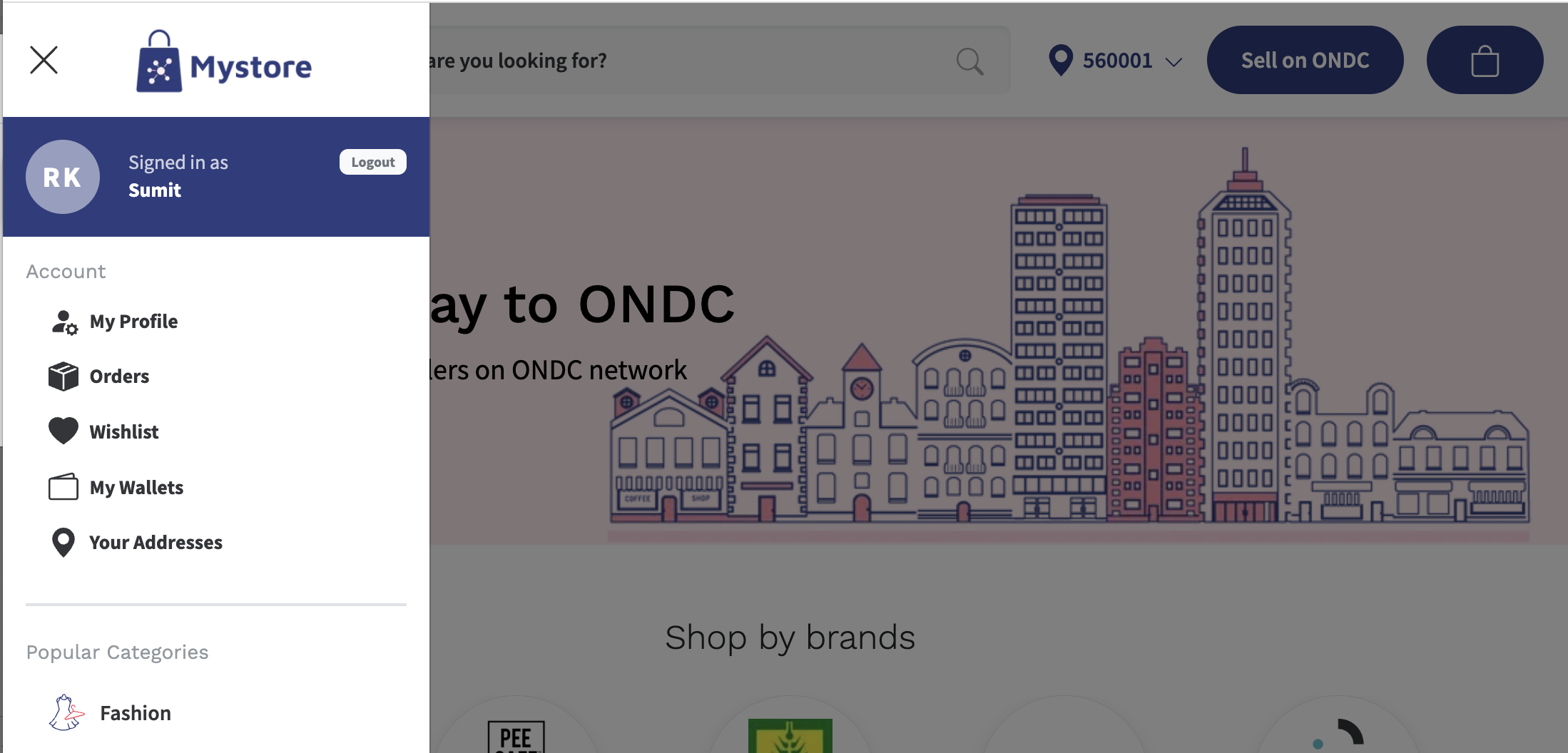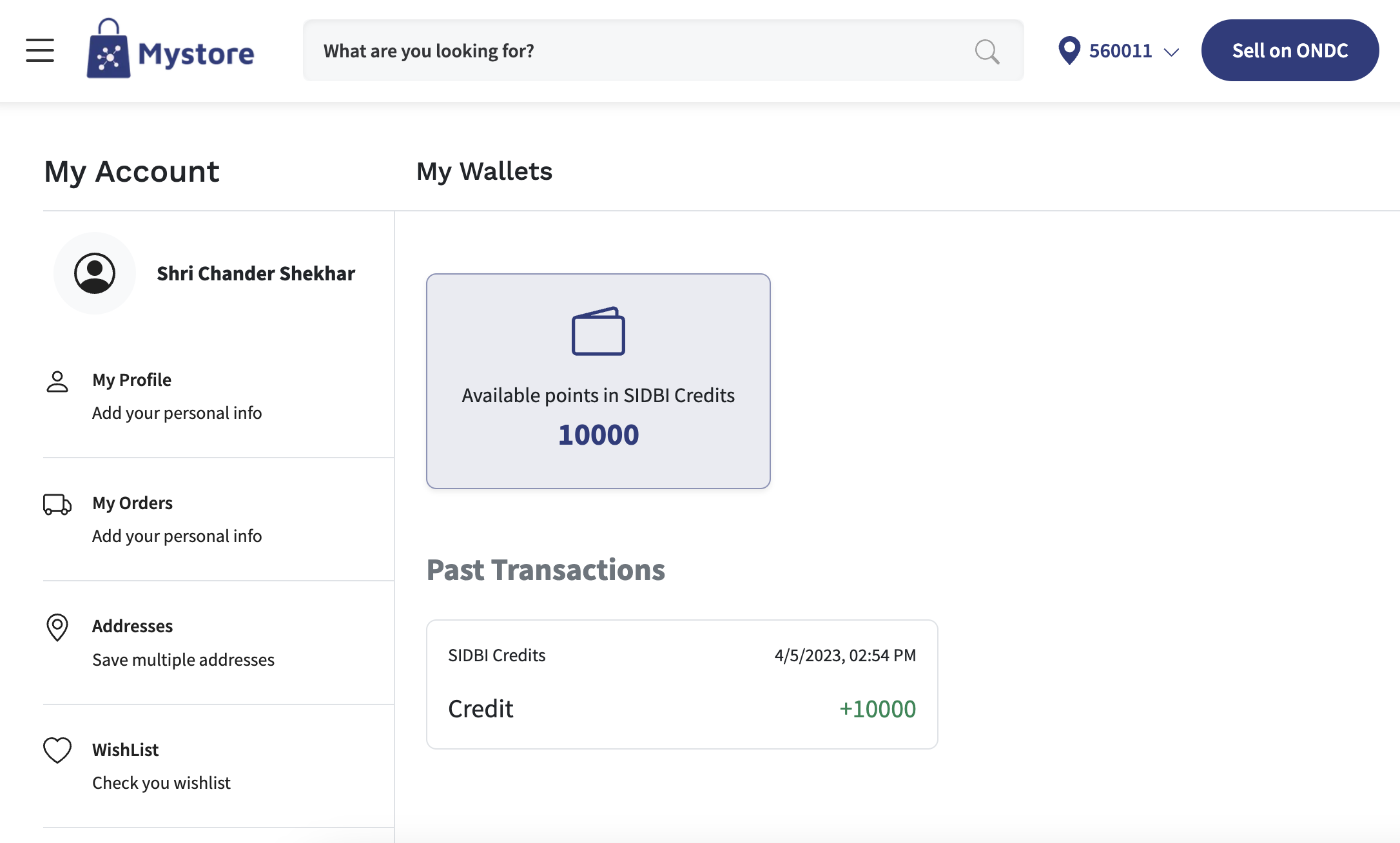 5. Browse for the products to your liking and add them to your cart. Please make sure you add the products from SIDBI sellers on the deep link URL.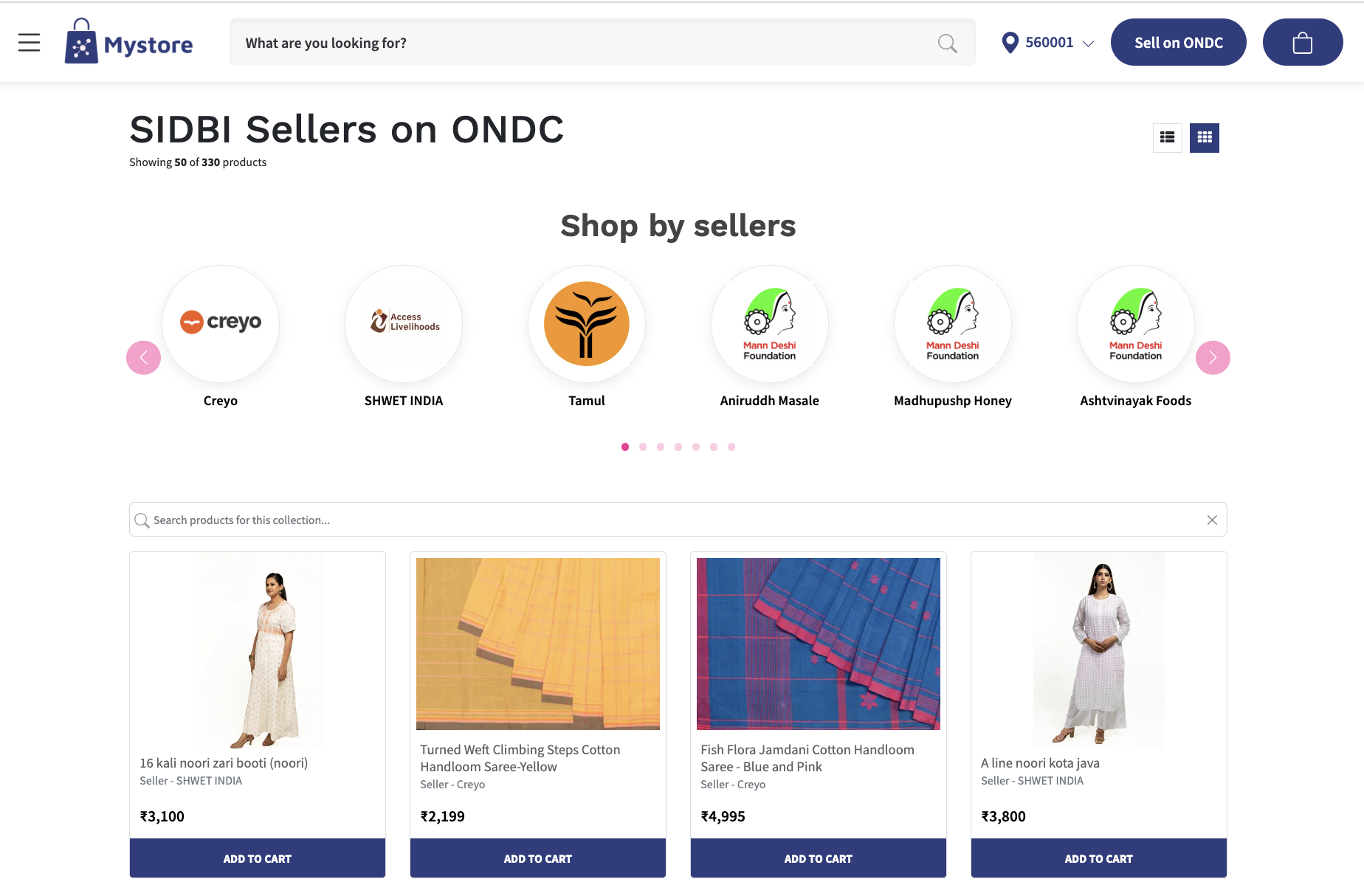 6. Once you have added the products to your cart, proceed to checkout.
7. At the time of checkout, you will have an option to use the SIDBI credits for the payment. If the credits are not enough to cover your cart total then you also pay the balance amount using another mode of payment.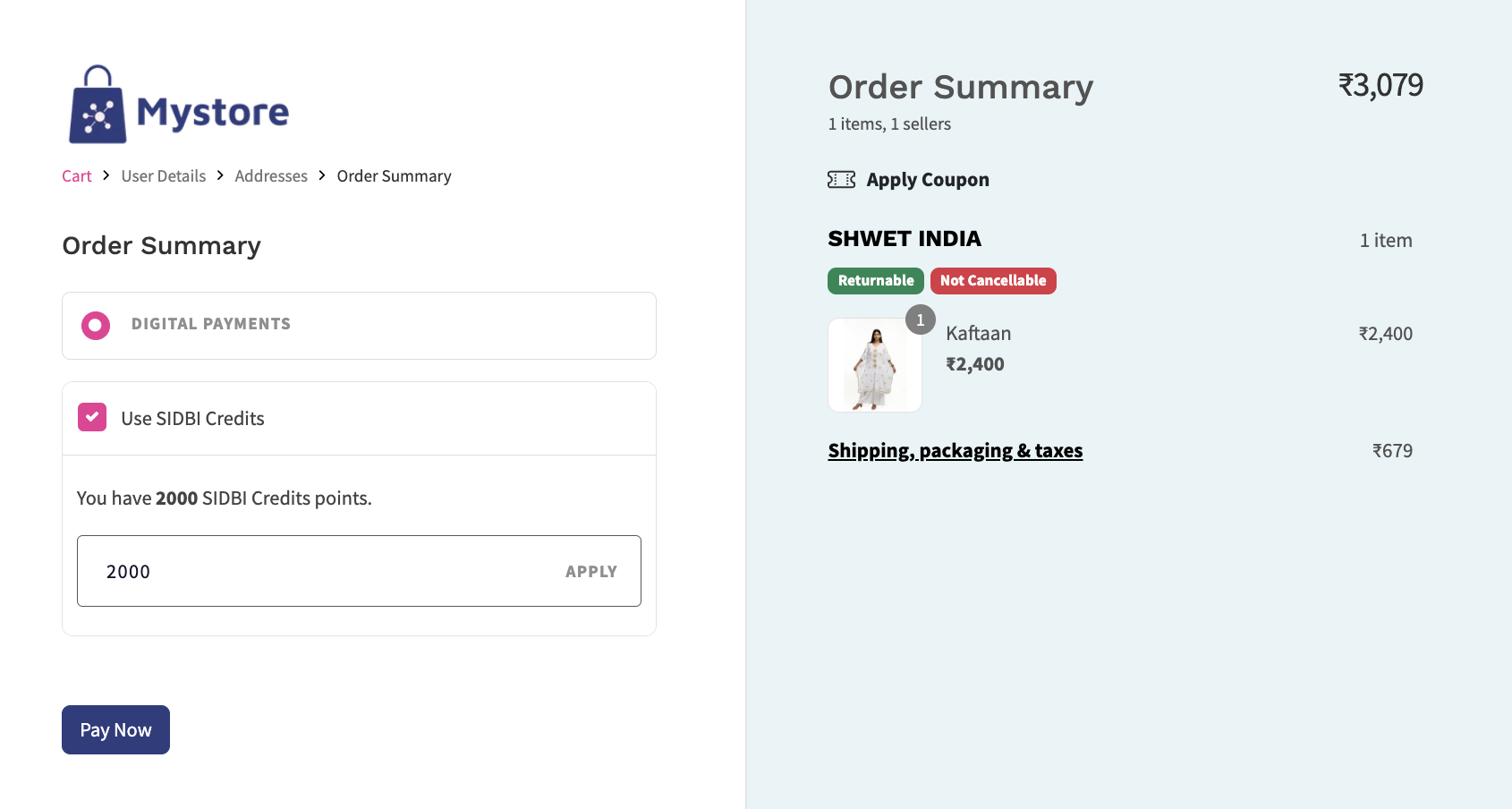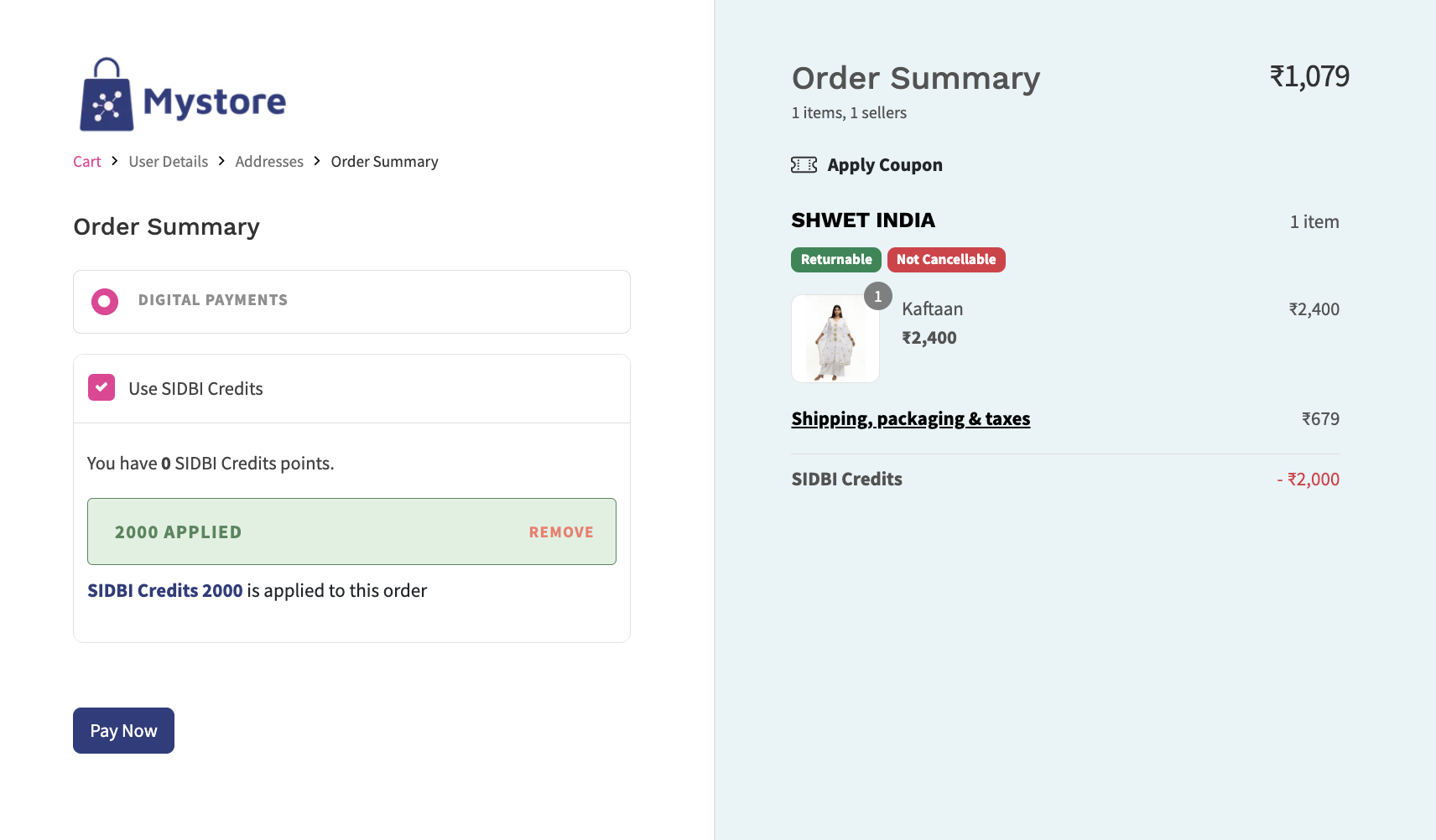 A few things to note:
Credits are valid for six months
Credits can be used only for purchase of products from SIDBI sellers
Credits can be used for one or multiple orders.
In case you face any problem in using the credits, or have any query please feel free to contact us at [email protected] or call us at +91 8010412412.